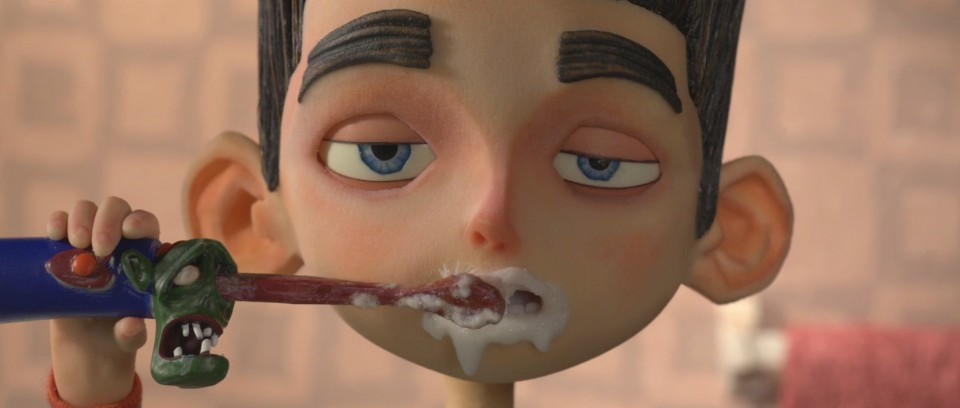 From the makers of Coraline, a unique 3D feature animation "creeps" into theaters on August 17th. Along with the social buzz on Facebook, Twitter, YouTube, and Instagram you may have seen ads for Paranorman while watching the London Olympic games. The following spot was cleverly placed in the women's gymnastics team final, and I will admit it produced a chuckle. Most noteworthy, to date Paranorman is the biggest stop motion movie ever made.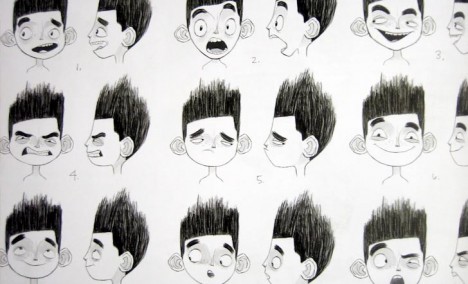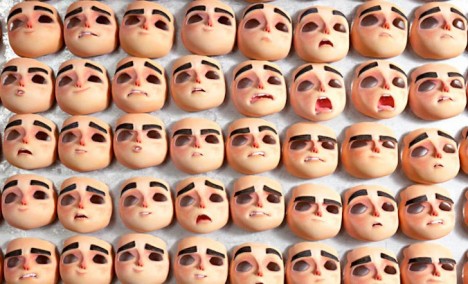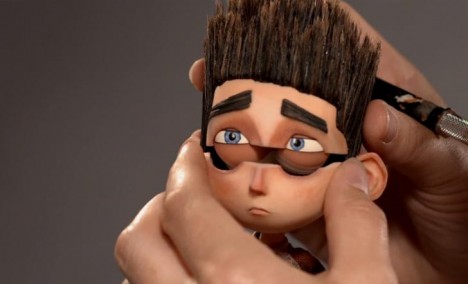 For those of you who appreciate the painstaking retro techniques of the artistic craft, specifically stop motion animation, you will appreciate the genius, if not insanity, of the masochistic effort undertaken by the Portland based animation studio LAIKA.
The specific technique used to generate the unique look of Paranorman is referred to as replacement animation where each new character sequence is created by removing and replacing a facial component or mask on the character puppet – sort of like the world's most elaborate Mr. Potato Head. To generate just one second of feature animation required approximately 24 mask replacements. Each mask was individually made by utilizing 3D Systems ZPrinter® 650, a full color 3D printer that overlays many tiny layers of powder until you have a three dimensional object. The face is then dipped into a super glue to seal and strengthen the mask.
The creation of the the feature's puppets were no slouching effort either:
To give you a better feel for the painful scope of this project, let's look at a few numbers:
66,400 rare earth magnets
31,000 – The ballpark number of individual face parts printed for the production
25,000 purple gloves
9,000 – The number of different faces it took to animate Norman
8,000 – the number of pounds of printing powder required to make the components for the feature
5,000 exacto blades
729 sheets of sandpaper
427 human years
300 puppets
77 – The number of gallons of super glue required
50 stages
2 gallons of white resin
1 massive warehouse
Photo Credit: LAIKA.